Beth Blade and The Beautiful Disasters are a Hard Rock band based out of Cardiff, South Wales. The four-piece provide monster riffs, huge choruses and a dose of old school rock and roll attitude. With aggressive muscle and melodic sensitivity, this band is reigniting the flame of British Hard Rock. They have an unmistakable modern presence whilst keeping the spirit of old school rock and roll alive.
 The band have been a non-stop force to be reckoned with, building a strong pedigree touring with Marco Mendoza (ex-Whitesnake, Thin Lizzy) and The Electric Boys, and have supported old and new legends such as Kee Marcello, Y and T, Doro Pesch, Dan Reed and Danny Vaughan (Tyketto), Ricky Warwick and Damon Johnson (Thin Lizzy), Massive Wagons, Those Damn Crows, The Dead Daisies, Graham Bonnet (Rainbow), and Thundermother. They are no strangers to festivals either having performed at Hard Rock Hell, Planet Rockstock, Planet Rock's Winter's End Monsterfest and most notably with KISS on the globally renowned KISS Kruise in the USA. 
The band's first two albums received glowing reviews across the rock press (each album crowdfunded by their fans in judging their upcoming release) and resulted in international radio airplay including rotation on major networks in the UK. Beth herself, who is often likened to a mix between Lzzy Hale and Suzi Quatro, has sung backing vocals on 2 albums with British Rock legends Thunder, one which reached number 8 in the UK Top 40 Album Chart and the most recent hit number 1 in the UK Rock Chart in March 2021.  
Their latest album 'Mythos, Confession, Tragedies and Love' was released on July 8th 2022, receiving rave reviews from all corners of the Rock scene's media. The album itself leads the band down a musically intense path, going darker and deeper than ever before.
The lead single 'Sin Eater' has been received well by radio. It was included in Classic Rock Magazines 'Tracks of the Week' where it was voted #2 overall in the poll, which included songs by legends such as Thunder and Joe Satriani. Second single 'Tonight I'm With You' was released on May 26th and received much acclaim, being played multiple times on Planet Rock Radio, while their third single, 'Persephone', was released 24th June, was played on BBC Radio, Planet Rock Radio and more, and continues that strong momentum.
The band is fiercely determined and has the grit to surpass their previous accomplishments through intense live performances and a passion for rock and roll that is unrivalled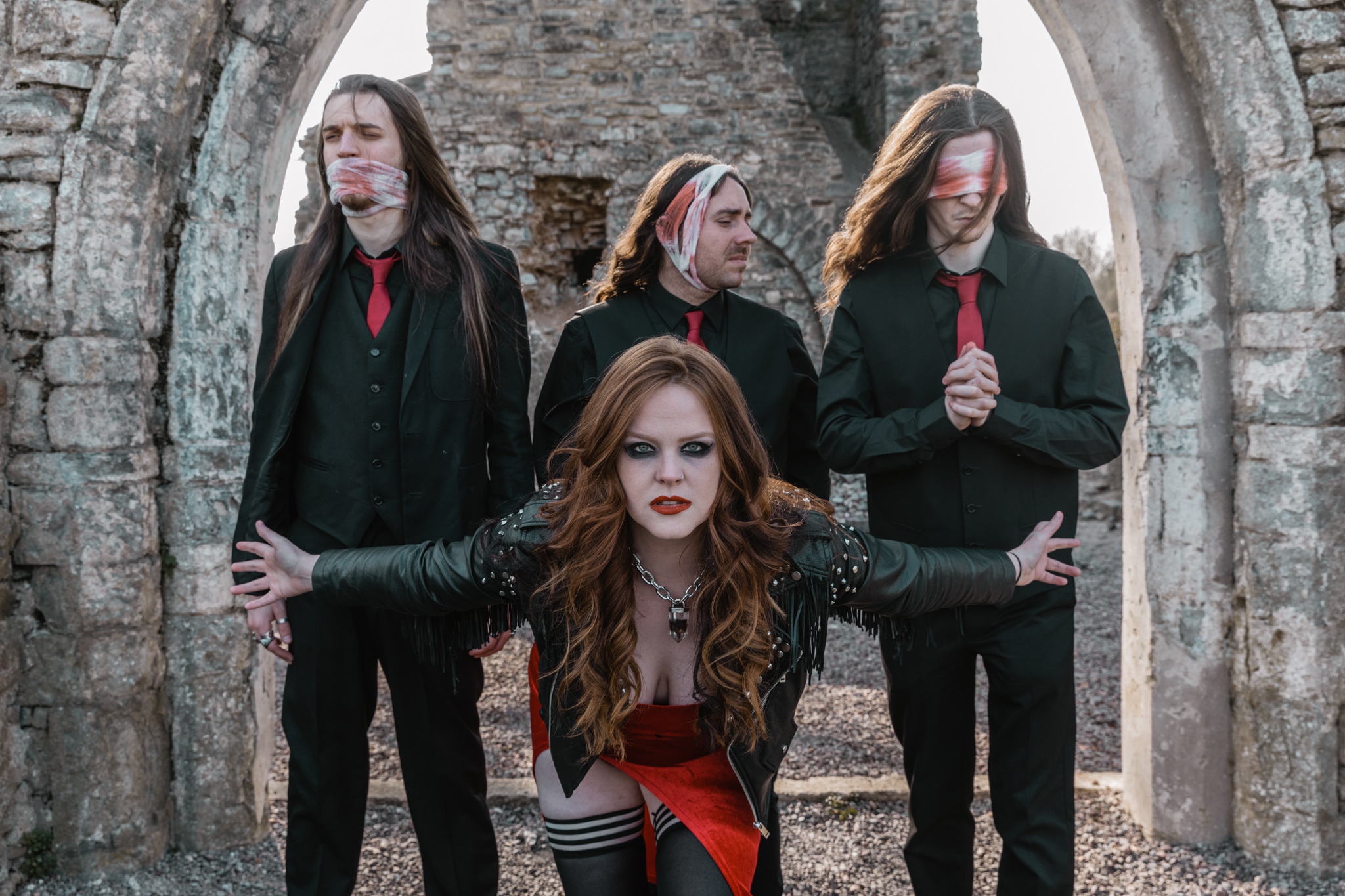 Beth Blade and the Beautiful Disasters is:
Beth Blade - Vocals, Rhythm Guitar
Luke Gilmore - Lead Guitar 
Sam Brain - Drums
Dan Rowe - Bass Guitar
Audio:
Video:
Photos: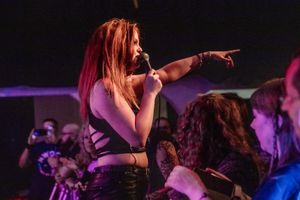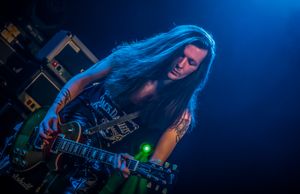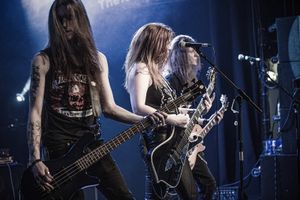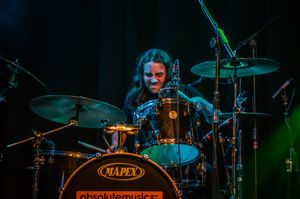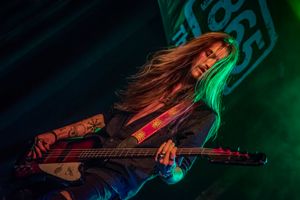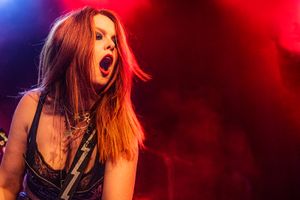 Past Reviews
Paul Sabin, Fireworks Magazine -  
"Beth Blade and the Beautiful Disasters have evolved into a harder hitting outfit and their ability to write killer, lyrically brilliant songs has progressed greatly. With contrasts of light and dark, Show Me Your Teeth is a definite success. It won't be long before the arenas will be beckoning."  
Powerplay Magazine -
"Clever this. The simple garage sound, the rough riffs and bubblegum choruses; very nice. Beth has just been on the Kiss Kruise and it's only her second album. Must be doing something right eh? Beth isn't reinventing the wheel here, she's hitting it 'til it bursts and then laughing maniacally. Very well done: this isn't a Disaster, far from it."  
Classic Rock Magazine -  
"Taking a leaf out of the Joan Jett/Lita Ford school of chick rock, Cardiff based Beth Blade and her beautiful Disasters have done their homework. And they crowdfunded their debut album so successfully that they even got to record some of it at the famed Rockfield studios, where the ghosts of some of Blade's illustrious predecessors seeped out of the walls and into the grooves. It helps to raise a fairly standard set of rockers up several notches, aided by Blade's straining vocals that add a sense of urgency, backing up the steady flow of guitar riffs. But it's the power ballad Poster Girl For Pain that impresses most, with its original style and delivery. It augurs well for the future. It's all summed up in the final, autobiographical Legends Never Die, where Blade discovers her dream while watching MTV at the age of seven. Rock on girl."  
Metal Gods Meltdown -  
"Next we had Beth Blade and the Beautiful Disasters, all the way from Cardiff , they have been on the road supporting Marco Mendoza's tour in the UK. Well to say we were blown away is an understatement as the Red Haired Vixen Beth ,and her Disasters launched into "Hell Yeah" the room stood transfixed taken aback, enthralled by these Cardiff rockers enthusiasm and Metal verve, fuck, this is the best up and coming band we have seen in many a year they totally rocked Bannermans, the raunchy "Kisses" had me personally spellbound as the band weaved their magic, they commanded and rocked the small stage."  
Battlehelm - 
"This is party music. My kind of party music. There is nothing like a really fat groove. A groove that you feel all the way to your spine. "Bad Habit" has that groove. This is the kind of hard rock that puts a smile on your face. The kind you want to dance all night to. The kind you don't want to ever stop. And that to me is what music should be all about; an escape from everyday life. And this is just that."
Social Media
Logos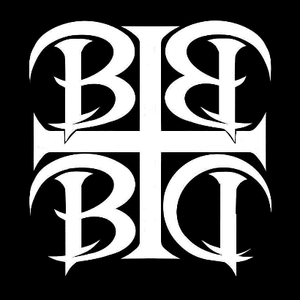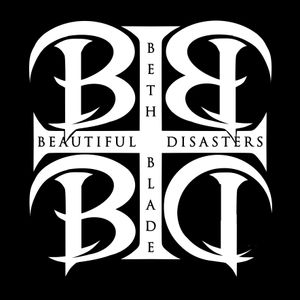 Contact